New home card for DS, and I did two because my niece and hubby have also moved at the begining of the month.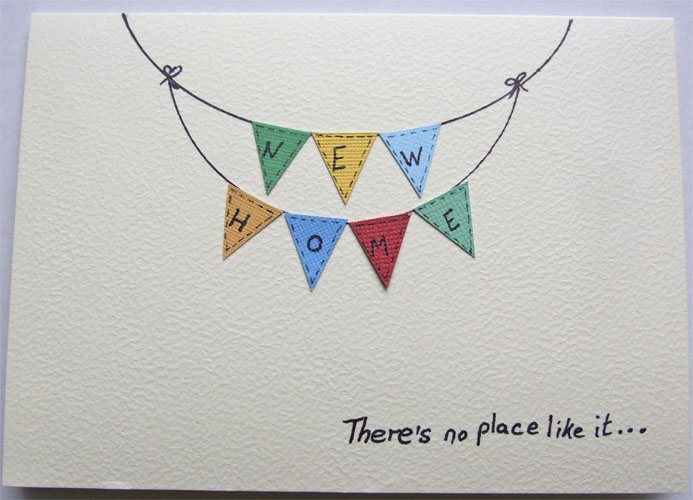 This one is for BIL, Lynda one for you to be proud of me for, its all scraps and wrapping paper reused, envelope the most expensive item then the stamp.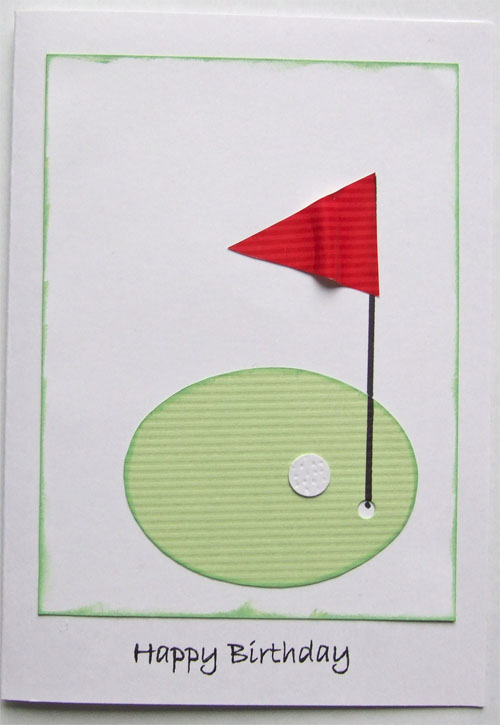 These three are the ones I posted to say they were all crap, sadly I didn't have time to redo the square tree one which I gave to DH for his birthday, the other tree one will go to his Dad in November (he can't see to well so wont care.) Not sure if the lift from craft stamper will get given to aynone or not.
***************************************

Scatty

Awesome Artist





Number of posts

: 6049


Age

: 58


Location

: back of beyond


Registration date :

2008-08-30



They're smashing Scatty, but I really like the new home one.

***************************************
I'm not a complete idiot...some pieces are missing!

My Blog
My Tutorials
My Photography
The top two are great, Alison: you know I love the less-is-more style and these are excellent examples. Not sure why you were worried about the tree ones - they're quite atmospheric. Shame to not use the other one: how about using a blender/bit of cut-and-dry foam to put some Distress or other colour round the edge and see how that looks? And maybe a couple of jewels in the flourish - that might lift it. Failing that, use a background script stamp (although you'd need to mask the main motif) - Leandra Franich of PaperArtsy used to swear by that for salvaging a piece!

Lynda

***************************************
Why buy a card for £3.50 when you can make it yourself with £27 of craft supplies?

lyndaejane

Awesome Artist





Number of posts

: 10298


Age

: 70


Location

: Richmond, Yorkshire - Town of the Year 2009


Registration date :

2008-08-30



Nice cards. The new home one is smashing, so simple but effective. Could use the bunting for lots of different cards.

***************************************
Smile, and make everybody wonder what you've been up to.

Di Masters

Awesome Artist





Number of posts

: 13010


Age

: 61


Location

: very small plot in Dorset


Registration date :

2008-08-30



***************************************






___________________________
http://www.search4plates.co.uk/collectable-plates-collectors-browse.asp

supergran

Awesome Artist





Number of posts

: 6736


Registration date :

2008-08-31



Now I think the face and flourish one is fine as it is, but might be tempted to do the blender thing with the trees LOL, likewise thought they're not as bad as you think. Love the simplicity of the new home one, lovely neat pen work, I don't think I could get it that smart.

***************************************
Creativity is messy and I am very creative.

thriftycrafter

Awesome Artist





Number of posts

: 11020


Age

: 55


Location

: Kessingland Suffolk


Registration date :

2008-08-30



Thanks girls for the nice comments.
When I see the face one its not so bad on screen just in person lol. Karelyn DH was critical of the pen work as it isn't straight lol
***************************************

Scatty

Awesome Artist





Number of posts

: 6049


Age

: 58


Location

: back of beyond


Registration date :

2008-08-30



Lovely cards, all of them and the middle tree one is really good

***************************************
Ruth

My Blog: http://weirdcatcardsnstuff.blogspot.com/
---
Permissions in this forum:
You
cannot
reply to topics in this forum